Oct 25th – Oct 27th, 2013 – GMO Summit
Jeffrey Smith presents: GMO Mini-Summit on October 25-27th.
This is a virtual event you can enjoy at no cost from the comfort and convenience of your own home.
Hear more from the fearless Rachel Parent on Oct 25-27th.  Sign up and/or become an affiliate at the GMO Mini-Summit HERE!
OCT 12th, 2013 – March Against Monsanto
SEP 22nd, 2013 – VIDEO: Vandana Shiva's Call to Act for Seed & Food Freedom
Vandana Shiva's call to Act for Seed & Food Freedom, 2-16 October 2013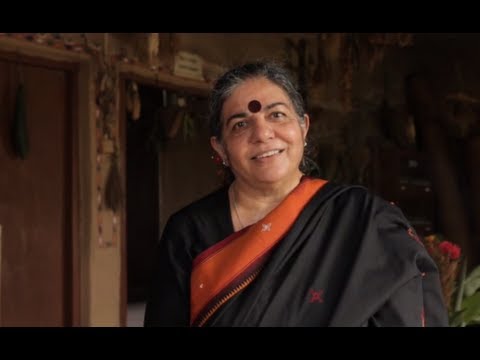 Join the Fortnight of Action for Seed & Food Freedom: http://bit.ly/ACT2-16Oct13
Dr Shiva's call in other languages: http://on.fb.me/18vSO54
SEP 21st, 2013 – Global March for Peace and Unity: Toronto
https://www.facebook.com/events/583645354980316/
SEP 20th, 2013 – WE Day
https://www.facebook.com/events/208169269346026/
SEP 16-20th, 2013 – PEACE EVENT UN Education: UN LIVE WEBCAST "CHANGE GENERATION RISING" DAY OF PEACE
AUG 12, 2013 – UN DAY OF YOUTH
UNITED NATIONS THEME DAYS
* YOUTH & ADULT CHANGEMAKER SUPERHEROES *

Let's meet 'live' for Inspiration & Action!
Join us this MON 12 August for the UN DAY OF YOUTH
This is a CASUAL VIDEO MEETING – global – all day – through timezones,
with speakers from Aus, Ind, Afgh, Eur, USA, Can, Peru…
* YOUTH & ADULT CHANGEMAKER SUPERHEROES *
-> get inspired
-> ask to learn how to make maximum impacts
-> join with action!
-> use the media package
-> create exhibit at school, inspire your community
-> keep it up: nurture a changemaking climate at school
-> take missions, become an official YL Warrior
-> do this monthly: make Changemaking Your Lifestyle
= THIS IS TRUE STUFF FOR THE CHANGE GENERATION
Learn about the powerful approach of YL Webcasts here
http://issuu.com/youth-leader/docs/yl-webcast-booklet
Find out details about this Webcast on UN DAY OF YOUTH
http://issuu.com/youth-leader/docs/webcastinfos
Use those PDFs for spreading the message to YOUTH & TEACHERS & ACTIVISTS
PROMOTE YL WEBCASTS FOR this Monday but also already for Sep 15-20 through Peace Week leading up to the UN DAY OF PEACE on 21 September
Use this POSTER at school and in youth clubs: http://issuu.com/youth-leader/docs/yl-webcast
YOU CAN PREVIEW THE LINE-UP for our 5 days for the the UN DAY OF PEACE
at www.youth-leader.org/webcast
FIND CONSTANT UPDATES at www.youth-leader.org/webcast
* THIS IS GROUNDBREAKING // NO ONE HAS DONE THIS BEFORE *
JOIN IN AND SPREAD THE NEWS!
JUN 1, 2013 - Kids Right to Know Rally, Just Label It Campaign! Toronto Saturday, June 1 2013
Join 13 Year old Rachel (Rachel Parent is a grade 8 student Young Journalist and Speaker, 'Environmental Hero' – NOW MAGAZINE, and yes a healthy planet watchdog) and special guest TV Host Julie Daniluk
Kids, Parents and even Pets are welcome, as are Environmental Costumes and NON-GMO signs!
Did you know… that Scientists and Doctors have warned that genetically modified organisms (GMOs) in our food and farms, pose irreversible long term risks to our health and the environment?
Did you know… that GMOs have been linked to Tumors, Cancer, Food Allergies, Autism, Crohn's Disease, just to name a few?
Did you know… that genetically modified crops can contaminate neighbouring organic and non-gmo fields?
Did you know… that almost all common foods contain harmful GMOs that don't require labeling, including Baby Formula?
Royal Ontario Museum (R.O.M) South of Bloor, (Meeting Point before Walk)
Walk starts at 11.30 am at the R.O.M, Queens Park (South of Bloor) and will join the Toronto Veggie Pride Parade.
Festival and NON-GMO Speeches to follow at Trinity Square (behind Toronto Eaton Centre)
Please join us for a Healthier Planet!
MAY 25 2013
PLEASE JOIN US, JOIN THE MARCH AGAINST MONSANTO !
https://www.facebook.com/events/466960883376483/?ref=ts&fref=ts
MAY 25, 2013 - Wellolistic Expo, Rachel Parent, Founder of Kids Right to Know Rally (Guest Speaker)
The  Wellness Expo consists of 4 parts:
1) Health and wellness exhibitors providing products and services to Northumberland County and beyond.
2) Demonstrations of wellness activity such as dancing, singing, and exercising
3) Expert professionals speaking on  major issues in health and wellness.
4) Sponsorship opportunities
MAY 24, 2013 -  Rachel Parent (Guest Speaker) Canadian Holistic Nutrition Conference 2013
The Canadian School of Natural Nutrition Alumni Executive and Conference Committee are pleased to announce the 6th Annual Holistic Nutrition Conference- "Food as Medicine: Linking the Past, Present and Future"- Friday May 24th-Saturday May 25th, 2013 at the Ontario Science Centre in Toronto.
Are you curious about ancient herbal remedies? Would you like to discover what people in the old days knew instinctively? Here is your chance to find out how traditional ways can contribute to your health and vitality today! Our speakers will put a modern spin on age old wisdom and explain how to link the benefits of the past with your busy lifestyle. Learn to combine health concepts from the past with today's world so that you can help your clients, family and friends.
Enjoy the tradeshow, food demonstrations, dynamic speakers and of course, the delicious organic food. Join us Friday evening for the locally catered organic dinner gala with Jodi Koberinski, keynote speaker and Executive Director for the Organic Council of Ontario. Speakers include, Joette Calabrese, international speaker and classical homeopath with a passion for gourmet/slow food nutrition.
Registration now open! Register online! http://estoresuite.holisticnutritionforum.com/categories/Conference/
Ontario Science Centre
770 Don Mills Road, Toronto, Ontario M3C 1T3
View Map • Get Directions
MAY 17, 2013 - REAL FOOD 4 LIFE EDUCATION FOUNDATION PRESENTS:
May 17 Rachel Parent (Guest Speaker)
Jamie Oliver brings his healthy food message to Toronto
And Real Food 4 Life Education Foundation will be bringing it to #Vaughan on Fri. May 17, 2013 10AM to 3PM at Petits Chefs Academy, York Region, Ontario
April 14, 2013 - Why Organic is Healthier
Join a panel of experts as they discuss the organic food sphere. Jodi Koberinski from the Organic Council of Ontario will educate the audience on how to be savvy media consumers when it comes to evaluating science relating to organic and genetically-modified foods. Next, get inspired by Rachel Parent, a 13-year old girl who promotes awareness about GMOs and their use in food. Hear about her Kids Right to Know, GMOs Just Label It campaign.
APRIL 12, 13 & 14 2013 - Next generation of eco-leaders!
The next generation of eco-leaders is invited to participate in this afternoon of green adventure!
APR 12, 2013 – Eco-Youth ,Meet Rachel Parent at the Organic Council of Ontario fun booth !
APR 12-13, 2013 - Green Living Show.  Rachel Parent, featured Speaker (more details coming soon)
APR 9, 2013 - Urgent Action Alert from the National Farmers Union-Ontario: Stop the release of GM Alfalfa!
Action Days are planned across Canada to stop the approval of GM Alfalfa on April 9th, 2013. There is still time! Organic farmers, nor so-called 'conventional' farmers, see the need for GM Alfalfa. Alfalfa is a perennial plant meaning it does not have to be reseeded each year in the first place. GM alfalfa would lead to an increased use of glyphosate and other pesticides, accounting for even more water and soil pollution. Currently, pesticides are not applied to forage mixtures!! Furthermore, alfalfa is grown as a mixed crop (along with other grasses such as timothy and clover), thus a monoculture alfalfa just doesn't make sense. Introducing another GM crop will mean that farmers will once again get stuck on the  GM/pesticide treadmill producing a crop that many consumers don't want in their food system at all.
For more information about what you can do, visit CBAN 's website. To watch a video of farmer testimonials on GM Alfalfa here.
Toronto action April 9 to stop GM alfalfa!
Outside St Lawrence Market (on the sidewalk) 95 Front St E
https://www.facebook.com/events/350847351687318/
APRIL 5,6,7, 2013  – Total Health 13
http://www.totalhealthshow.com/showInfo/speakers.cfm
Panel: Your Best Medicine: Food, Herbs & Spices
Saturday 12:00 PM – 2:00 PM, 206
Six distinguished panelists will discuss how a return to whole foods and medicinal herbs can reverse the disease process. They include Lorna Vanderhaeghe, Jeffrey Smith, Julie Daniluk, Markus Rothkranz, Dr. Shiv Chopra, and 13-year-old super activist Rachel Parent.
Speaker Details
Rachel Parent (Toronto)
13-year-old Rachel Parent is the founder of Toronto Kids right to know GMO rally, an environmental awareness campaign. From a very young age ,Rachel learned that GMOs are affecting the entire planet, from humans to bees, the earth, and kids' futures and she wants to make kids and parents aware of what may be in their diet. Rachel is often invited as a guest speaker to do presentations for Schools, Libraries, Magazines, Conventions, Radio and TV Interviews.Rachel is also a regular contributor for "The Canadian Daily "
MAR 15, 2013 - Non GMO Healthy Kids, Smart Choices
Join 13-year-old, Rachel Parent, as she talks about her experience researching Genetically Modified Organisms (GMOs) for school.  She decided on the topic of GMOs because of the opportunity to change so many lives, to better everyone's health, and help improve our overburdened health care system.
Brentwood Library, Meeting Room 36 Brentwood Road North Toronto, Ontario  M8X 2B5, Friday March 15/13, 10:00 am For Ages 5 years and up. Please Register at Information Desk or call 416 394-5247
MAR 7, 2013 - Rachel speaks about Vegetarianism and its impact on our health and the environment for the entire School, the speech earns Rachel a Medal.
(To be published soon.)
Rachel introduces massive 10'x 4 ' Get well soon Canada ! Stop eating Go's for everyone to sign.
MAR 2, 2013 - YMCA Megathon 2013
YMCA Megathon! What an amazing event! Thank you YMCA for inviting Kids Right to Know GMOs to run next to Theresa Dugwell, Congratulations Theresa Dugwell, you did it again! Regaining the title! "Guinness World Book of Records for the amazing Woman's 12 hours, over 60 miles treadmill run "
Thank you Nutrition House, for all the support and enthusiastic team work! Special Thanks to all the kids that join our team! A great event with a common goal to inspire children to become more active and fight childhood obesity! Can't wait for the next one …
FEB 26, 2013 - The Canadian Daily, Rachel Parent Contributor.  Is our food safe to eat?
http://www.thecanadiandaily.ca/rachel-parent-is-our-food-safe-to-eat
FEB 20, 2013 - Naturally Savvy, Eleanor Healy Contributor. Young advocates take action against GMOs
http://www.naturallysavvy.com/natural-and-organic/young-advocates-take-action-against-gmos
FEB 16, 2013 – "Organic – The Way Forward" Conference, Toronto
Invited by the Canadian Organic Growers – Toronto Chapter, to do a tribute for the Organic The Way Forward Conference.
Rachel changed the vocals of Amazing Grace ,making it her own, a song to honour the soil, seeds and the future of Organics.
Rachel was invited by OCO, to join a close panel interview discussion with Dr Guilles-Eric Seralini, and Dr Anne Clark.
Rachel introduced at the conference, her 10'x 4 ' massive Get well soon Canada, Greeting card filled with Art GMO messages from elementary Schools, activist students, for everyone to sign, Rachel plans to  hand deliver the card to the Minister of the environment, with the special children request.
FEB – No set date: School Presentation
FEB – No set date: School Presentation
FEB 3, 2013 – Yoga Fundraiser for Kids Right to Know, Just Label It! Campaign at Bohemian Palace Yoga, Feb. 3, 12:30pm, 240 Roncesvalles Avenue, Toronto
FEB 2, 2013 – OCO!  Organic Council of Ontario, Guelph Organic Conference invited Rachel to participate in a workshop discussion and interview panel on Sat. Feb. 2nd, 1:30pm
FEB 2, 2013 – Rachel will receive Aube Giroux (food Blogger guru, http://kitchenvignettes.blogspot.ca) at her home to prepare a non GMO meal.  Film and interview for Edible Toronto Magazine article to be released in the spring.
JAN 25, 2013 – Rachel receives a proposal to be a contributor for The Canadian Daily
JAN 15, 2013 – Eternity Watch Magazine Article, and Children should lead them: Kids Right to know Rally
DEC 4, 2012 – Andrea Barrett, Eco Parent Magazine: Interviewed Rachel about her views on non GMO cooking, and future plans for the campaign
DEC 4, 2012 - Georgina Public School, Guest Speaker
NOV 26, 2012 - Interview with Josh Gitalis, Evidence Based Clinical Nutrition
NOV 17, 2012 - Rachel and Volunteers will hand deliver 30,000 GMO Awareness flyers
NOV 14, 2012 - Rogers TV Daytime Interview
NOV 9, 2012 - Whole Life Expo Speaker (Julie Daniluk Guest)
NOV 3, 2012 - GMOs – Kids Right To Know Walk
OCT 27, 2012 - Lisa Live Radio
OCT 26, 2012 - Rogers TV Daytime Interview
OCT 16, 2012 - By Invitation Presentation – High Park Alternative School Presentation
OCT 9, 2012 - gmo-news.com Launches
FEB 2012 - Aurora – Speech topic: What is a GMO?
AUG 27, 2012 - LA Media Interview: Who is Monsanto?
NOV 16, 2011 - At St. James Park:
12 Year Old Rachel Protests GMOs in our Food Supply
Rachel and volunteers worked hard to Bake a 48 " Non GMO Apple Pie
After her speech, Rachel shared the pie with the less fortunate at St. James Park.
"My body's nobody's body but mine. You run your own body. Let me run mine… " – Peter Alsop, 1983
OCT 16, 2011 - GMO Right To Know Speaker Invitation Sunday Oct 16 2011, 1-5pm Toronto
OCT 1, 2011 - Date of first YouTube Video: 12 Year old Rachel's urgent message to all the children of Canada